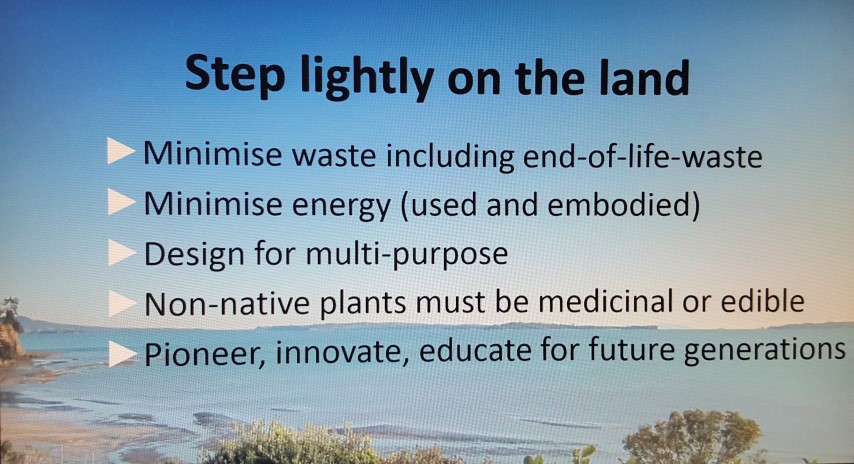 Building Consent has just been issued!.
Meanwhile:
Dismantling is complete.
Tanglewood's gems of rimu, copper, etc are stored.
Neighbours' repairs in process.
We have a lighting consultant & copper design artist engaged and excited!
Always good to re-visit our vision and remind ourselves to
"Step lightly on the land"
Do our best to re-use, up-cycle, and minimise waste.
Yoshimi and Jon.
PS: 'Ephermealise' is a Bucky-ism meaning doing-more-with-less like Nature does so beautifully.