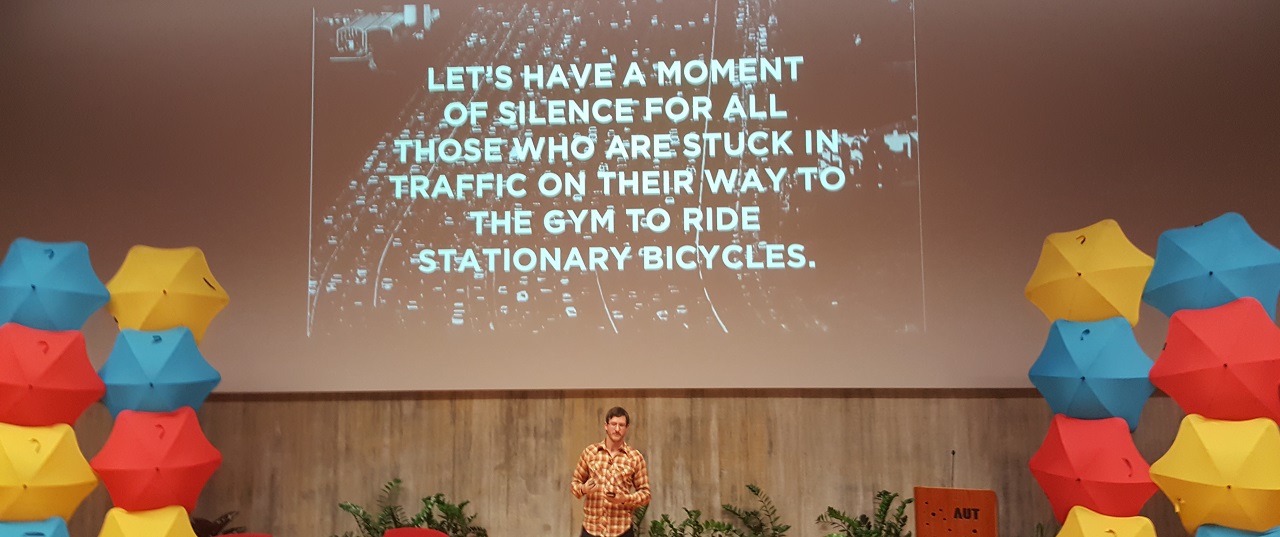 At the recent Inconvenient Conference, Paul Young, co-founder Generation Zero, highlighted crazy behaviours based on what seems quicker and easier at the time. Auckland construction is as insane as Auckland transport ... maybe worse. Let's have a moment of silence for affordable, sustainable (that's oxymoronic!) housing.

When setting firm foundations, choices must be made.
A concrete platform might seem quicker and easier, but let's not forget the long-term cost of massive carbon dioxide release during its manufacture1.
Our aim is to step lightly on the land, thus we've minimised concrete and steel. Tanglewood is perched on a timber floor on timber posts with considerable carbon dioxide captured in the wood. This achievement and the magnificent view of Nature was celebrated with a Floor Party to honour Ross, Dylan and Siaosi...our focussed and caring builders!
This month's lessons stem from Tanglewood and Al Gore's Inconvenient Sequel. The more we learn, the clearer it becomes that climate change (a euphemism for ecological suicide) is rooted in greed for quicker and easier short-term solutions. We vote for a future that restores respect and love for Nature.
| | |
| --- | --- |
| | Lay FIRM, ecologically sound, values-based foundations. |
| | Design CLEAR, transparent systems that everyone can understand and wants to stick to. |
| | Be CALM, collaborative and follow values-based paths of least resistance. |
| | Be BRIGHT and hopeful, sharing visions for healthy, regenerative futures. |
Subscribe to a monthly Tanglewood update
References:
1 For example, the creation of a wooden floor beam embodies 80 megajoules (mj) of energy per square metre of floor space, emitting 4kg of CO2. By comparison, a square metre of floor space supported by a steel beam embodies 516 mj, emitting 40 kg of CO2, and a concrete slab floor, 290 mj emitting 27kg of CO2.
http://theconversation.com/swap-steel-concrete-and-brick-for-wood-wooden-buildings-are-cheaper-and-cleaner-25694